Residential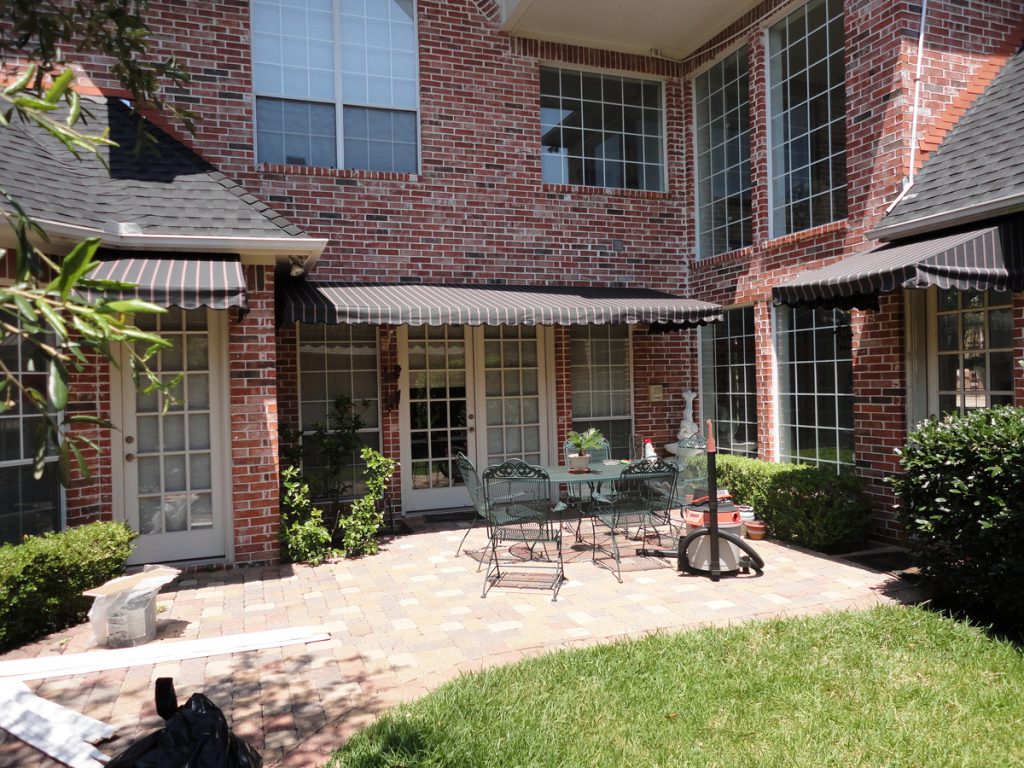 Patio awnings or stationary awnings create that additional living space to enhance your home's outdoor area. Roof mounted stationary awnings are needed to create the awning pitch when home owners have limited height availability.
Drop curtains frequently used for privacy are now being used to enclose patios to protect you from the sun's UV rays and the occasional mosquito.
Window awnings help to lower your air conditioner costs for summer's heat or allow the summer's breeze to continue even during a rainy day.
Wether you choose canvas, aluminum, or retractable awnings you will be satisfied with your new edition to enhance the beauty and value of your home. We have many colors and fabrics to choose from to show your style perfectly.
Call now for a free quote for your new awning.